Year 6 Home Learning
The following Year 6 tasks are designed to be completed in the children's new red home-learning books or as computer documents. All children can work through their Ninja booklets, spelling booklets and CGP revision books. If your child has forgotten any of their login details, please email our ICT Technician Lynne Tandy on l.tandy@hernejunior.com. We are also adding content to Doodlemaths accounts - if you had not taken up this offer before, please email our ICT technician to set up an account at a cost of £5 for six months.
Don't forget to keep up the daily reading!
Week 3 - Commencing 30th March 2020
To view on a mobile device, rotate your screen to landscape. Scroll to the bottom of the page for additional links, activities and tasks.
Monday

30th March

Tuesday

31st March

Wednesday

1st April

Thursday

2nd April

Friday

3rd April

Maths

Today we are asking pupils to calculate Volume.

Maths task with answers at end

Maths

Continuing the theme of Volume, try this game in Education City: Maths games (Time for plan B).

Maths task - CGP and/or Year 6 booklets for Volume

Maths

Now we move on to converting measurements:

Maths task - CGP and/or Year 6 booklets for Measures

Maths

Maths Ninja booklet page 1

Create a measurement conversion chart like these examples to revise your knowledge.

Maths

Try the daily Gareth Metcalfe activity for year 5/6 - link here

Doodlemaths extras and your daily amount

Literacy

Investigate the types of food that would have been served to the 1st Class passengers on board The Titanic.

Present your research ready to plan tomorrow.

Literacy

Using your research from yesterday, create a menu for the upper-class passengers.

Literacy

Plan a written response to your menu. You could write a letter explaining how delicious your meal was, a diary page recounting your meal, an advert explaining the delicious foods available in the restaurant(s).

Literacy

Write your written response that you planned yesterday. It would be lovely to send these to your teacher by email or upload to j2e - remember to share with your teacher (by clicking the green i button after you upload)

Literacy

Add to your reading diary and write a reflection about one of the characters on your book.

There are lots of examples here

Take the opportunity to complete some activities from your revision books:

Grammar Ninja

Section 2 in your CGP SPAG booklet

Science

Write an explanation of why the brown bear evolved into the polar bear or of why the giraffe has a long neck.

Work through your booklets in any spare time (CGP or Ninja booklets) and remember to check out Doodlemaths

PE

Take the chance to look at Joe Wicks' YouTube page...he is running daily PE sessions live at 9am but he has many other sessions recorded here. Get those knees up!

Work through your booklets in any spare time (CGP or Ninja booklets) and remember to check out Doodlemaths

Art

Create a Maya Temple using the YouTube guide
Easter Activities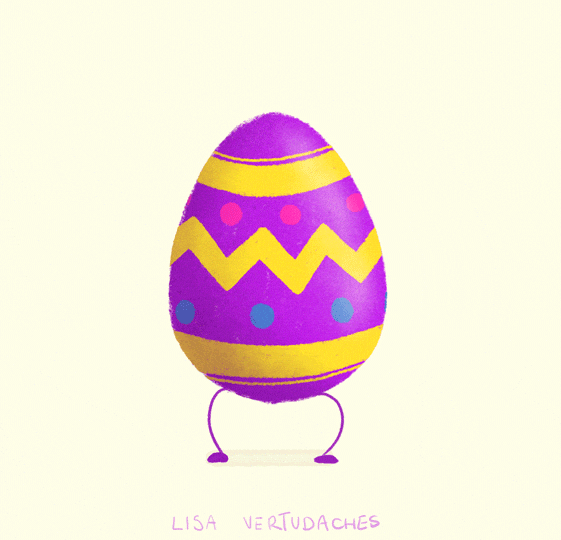 Click here to have a go at Mrs Hepworth's Mindfulness and Relaxation Bingo.
Create a Comic Strip of the Easter Story using this template.
Have a go at decorating your very own Easter Egg using these examples as inspiration.
Try a task from this Easter Holiday activity pack.
Create your own Easter Egg hunt around your home
Other Helpful Resources and links to answers
Old Weekly Timetables
Week Commencing 23rd March
Maths

Gareth Metcalfe (Mrs Tigwell's maths hero) is completing daily maths videos - link here

Carol Vorderman is producing live videos too - link here

The NRICH website has many excelent resources and games

11+ maths/Greater Depth activities from Seneca

Booklets sent home

Ninja SPAG (with answers)

SPAG spotter (with answers)

Maths SATs revision (with answers)

English

If you do not have access to a reading book, take the opportunity to sign up to this amazing library resource for ebooks

Or try Audible who have added many free titles to their collection

David Walliams is reading out some f his much loved books for the nation - link here

Minfulness

and

relaxation

Yoga - there are other free videos to access through Youtube.

Pinterest - search for Zentangles or other art projects; they are an excellent way to relax.

PE

Joe Wicks is making daily live videos at 9am to keep children fit and healthy whilst in isolation. Link to his YouTube page here

Follow the Hampshire School Games Organisers who has set up daily challenges for the children to participate in.

Twitter: @HampshireSGO

Facebook: @HampshireSGO or search Hampshire SGO's

Recommended APPS & websites

Your child has a free account for this site; it has many games, videos and exercises to work through.

Doodlemaths website or APP (see school newsletter for details). We will add content to the APP as extras, and monitor pupil progress through this.

BBC Revisewise is an extensive website, featuring all subject areas.

Other

PRACTICAL IDEAS Booklet

Try these STEM activities

Join Jamie Oliver in cooking up a storm - yum, yum! Link here (Kitchen buddies is great for children)

Contacting year 6 teachers

Just2easy (your child was shown how to login to this site in year 5) is an online program whereby pupils can upload their work in their own folder and share with their teacher, as well as create their own projects using their drawing and writing activities.

Emails

Whilst we further investigate platforms for sharing pupils' work, we'd like to open up out teacher emails. This is an optional way that parents can send over examples of the work that their child has completed over the week. Please use the emails no more than once a week, but we would love to see what our classes have been working on and we hope this will motivate learners also. The children are welcome to put in their own message, however we ask that the email comes from the parent for safeguarding reasons. Any shared work may be added to our Home Learning Gallery (click here for examples that have been uploaded already)

| | |
| --- | --- |
| Willow | c.tigwell@hernejunior.com |
| Damson | b.choularton@hernejunior.com |
| Mimosa | o.hepworth@hernejunior.com |
| Quince | s.zenklusen@hernejunior.com |