School Clubs
Autumn Term 2021 Update
Due to our £500 000 new window and door project, we are sadly having to limit clubs till Spring term 2022. However, some key clubs are still running which are:
CM Sports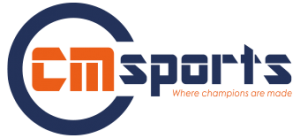 Starting in the week beginning 13th September, CM Sports, who provide sports coaching to all of our year groups every week during PPA time, will be running two clubs as set out below:
TUESDAYS - Y3 & 4 Lower School Netball
WEDNESDAYS - Y3 & 4 Lower School Football
If you would like to book for either of these clubs, please see their website at the following link:
https://cmsports.schoolipal.co.uk/clubs/school-clubs
Upper School Football Club
Every Friday 3.30 - 4.30 to join the club come to the trials in early September. There are still places in the Girls club - contact Mr Castle (Deputy Headteacher) if you would like to join.
Lego Club
Every Wednesday with Mr Markham in the hall - all children in Year 3 are welcome.
As soon as the window and door project has been completed (predicted finish date is December 2021) our rich provision of clubs will return.