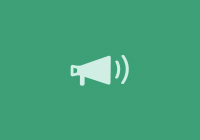 School Photos (21/09/18), Year 4 Meet The Teacher Presentation & Menu Change 26/09/18
Published 20/10/15
We're Celebrating British Food
On Wednesday 26th September, we will be offering a unique menu choice to celebrate British Food (Please note: this will be the only choice available to pupils):
Sausage Grill
or
Cheese and Tomato Pasty
with Chips and seasonal British vegetables
Dessert will be a choice of a Yeo Valley Yoghurt cup cake, fresh fruit or New Forest Ice Cream with British Strawberry Fruit Ripple.
Meet the Teacher Presentations:
Please find below links to the Meet the Teacher Presentations:
Year 4's Meet the Teacher Presentation
Harmony Week 8 Film:
Please click the 'cog' icon and change the quality to 720 or 1080 for the best picture quality. We are having a few issues with the film flickering due to the file size - we are trying to fix this. We have discovered that playing the film using a google chrome browser helps these issues.
Read More