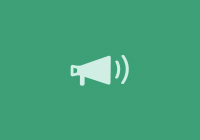 UPDATED AVON TYRRELL KIT LIST HERE, Menu Change - April 2018 to October 2018
Published 20/10/15
Our menu has now changed. For the latest choices, please click here
Avon Tyrrell Kit List
The following is a list of clothing and other items which you may find useful during your visit to AVON TYRRELL.
Travel clothes:
Comfortable and appropriate warm trousers (leggings are rarely warm enough on their own!)
Warm jumper/ Sweatshirt – fleeces are best as they are light weight and warm
Short/ long sleeved top
Waterproof clothing/coat/trousers
Walking shoes/boots (pack spare trainers)

In addition you will need:
Underwear and socks x 1
Trousers x 1
T-Shirt x 1
Fleece or jumper (which can be worn as an extra layer)
Pyjamas
Spare trainers.
Hat, gloves and scarf to protect against the cold.
Small towel only.
Toothbrush and toothpaste.
Extra blanket for bed.

PLEASE NOTE THIS MUST ALL GO INTO A SMALL BAG WHICH WILL FIT UNDER A MINIBUS SEAT – THIS TIME WE ARE TRAVELLING IN MINIBUSES NOT COACHES AND THEREFORE ALL SPACE IS EXTREMELY RESTRICTED.
Read More