Sporting Excellence
WELCOME
At Herne we are committed to and passionate about keeping healthy, staying active and participating in a wide range of competitive sports. All pupils are encouraged and welcomed to take part in our extensive Sports Calendar! In September 2016 we were awarded the School Games GOLD mark for excellence in Sport.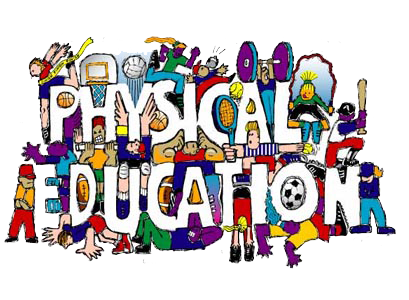 Some of the schools success stories in the 2015-16 academic year were:
Winners of the Havant Area Rounders Tournament
Winners of the HJS Girls Football Tournament
Winner 'Pit Stop Challenge' Gathering of Goblins national kit car racing
Winners of the Girls Football Havant League
Winners of the Les Petter Boys Football Tournament
Runners-up Havant and Portsmouth Area Girls swimming festival
Third Place in the Girls Football Tournament at the Hampshire Games
We also took part in: cross country running, multi-skills festival, athletics, kit-car racing and gymnastics.
Have a look at the exciting activities we have been involved this term:
Spring and Summer 2017
For individual reports please click here
Team

Event & Achievement

eg. Opposition and Result

Date

mm/yy

Girls Netball

Year 5/6

Interhouse

Heath 1- 7 Rother

Butser 1 - 1 Meon

(30 children involved)

10/1/2017

Girls Netball

Year 5 /6

Interhouse

Butser 4 - 2 Heath

Rother 14 - 0 Meon

(30 children involved)

17/1/2017

Girls Netball

Year 5 /6

Interhouse

Rother 10 - 1 Butser

Heath 0 - 3 Meon

(30 children involved)

24/1/2017

Girls Football

Year 5/6

HAMPSHIRE CUP

QUARTER-FINAL

Herne 11 - 0 St Bedes

(9 children involved)

25/1/2017

Girls Netball

Year 5 /6

Interhouse Final

Rother 12 - 0 Meon

ROTHER WIN INTERHOUSE NETBALL

(18 children involved)

7/02/2017

Boys Basketball

Year 6

Interhouse

Rother 9 - 1 Heath

Meon 12 - 0 Butser

(38 children involved)

28/2/2017

Boys Football League (Havant Sports Partnership)

Year 5

Herne 0 - 0 Horndean

Queens Inclosure 0 - 0 Herne

(9 children involved)

28/2/2017

Girls Netball

Year 6

Havant League

Herne 1 - 3 St Albans

(7 children involved)

7/3/2017

Boys Basketball

Year 6

Interhouse

Meon 9 - 4 Rother

Heath 5 - 0 Butser

(38 children involved)

7/3/2017

Boys Football League (Havant Sports Partnership)

Year 5

Herne 0 - 0 Springwood

Herne 0 - 1 Purbrook

(8 children involved)

7/3/2017

Girls Netball

Year 6

Havant League

St Johns 3 - 1 Herne

Herne 3 - 2 Horndean B

Herne 2 - 4 Horndean A

(8 children involved)

13/0.2017

Boys Basketball

Year 6

Interhouse

Rother 8 - 2 Butser

Heath 10 - 7 Meon

(38 children involved)

15/3/2017

Boys Football League (Havant Sports Partnership)

Year 5

Havant League

Herne 0 - 0 Horndean

Warren Park 1 - 0 Herne

(8 children involved)

15/3/2017

Swimming Team

Yeaer 5/6

Mixed

Havant and Portsmouth Swimming Gala

2nd Place for Girls

5th Place for Boys

(14 children involved)

17/3/2017

Mixed Sports

Year 6

Mixed

Gold Mark Celebration Event

Ageas Bowl

(4 children invovled)

17/3/2017

Boys Basketball

Year 6

Interhouse

Rother 3 - 0 Heath

Meon 4 - 2 Butser

(38 children involved)

21/3/2017

Girls Netball

Year 6

Friendly

Bordon 8 - 8 Herne

(10 children involved)

21/3/2017

Boys Football

Year 6

Friendly

Herne 3 - 4 Dunhurst

(10 children involved)

27/3/2017

Boys Basketball

Year 6

Interhouse

Rother 6 - 5 Meon

Heath 6 - 1 Butser

(38 children involved)

28/3/2017

Girls Football

Year 5/6

HAMPSHIRE CUP SEMI-FINAL

Herne 2 - 1 Castle Primary

(9 children involved)

29/3/2017

Boys Basketball

Year 6

Interhouse

Heath 11 - 8 Meon

Rother 4 - 0 Butser

(38 children involved)

4/4/2017

Boys Football

Year 6

Football Friendlies

Herne 11 - 0 Small Schools

Small Schools 2 - 0 Herne

(20 children involved)

4/4/2017

Boys Basketball

Year 6

Interhouse

Heath 6-0 Rother

(20 children involved)

4/4/2017

Girls Football

Year 5/6

HAMPSHIRE CUP FINAL

Oakley 3 - 4 Herne

HERNE ARE CHAMPIONS OF HAMPSHIRE

(9 children involved)

4/5/2017

Girls Football

Year 5/6

Havant Football League

Herne Blue 1 - 0 Denmead

Herne Blue 4 - 0 St Thomas Moore

Herne Orange 1 - 0 Riders

Herne Orange 0 - 0 Purbrook

Herne Orange 2- 0 Morelands

(15 children involved)

9/5/2017

Mixed

Rounders

Year 6

INTERHOUSE

Meon 5.5 - 4 Butser

(24 children involved)

16/5/2017

Mixed

Tag-Rugby

Year 6

Tag Rugby Tournament

Perins Area

2nd Place

(10 children involved)

16/5/2017

Girls Football

Year 5/6

Havant Football League

Queen In. 0 - 4 Herne Blue

Herne Orange 0 - 0 Warren Park

Herne Blue 4 - 0 Warren Park B

Herne Orange 2 - 0 Sharps Copse B

Herne BLue 4 - 0 Sharps Copse

(15 children involved)

16/5/2017

Mixed

Rounders

Year 6

Rother 7 -6 Heath

(24 children involved)

23/5/2017

Girls Football

Year 5/6

Herne Blue - 2 wins and a draw

Herne Orange - 3 draws

BOTH TEAMS QUALIFY FOR HAMPSHIRE GAMES

(16 children invovled)

23/5/2017

Mixed Quik Cricket

Year 6

Havant School Games - Emsworth Cricket Club

5th Place

(8 children involved)

25/5/2017

Mixed

Rounders

Year 6

Butser 0.5 - 1 Meon

(24 children involved)

6/6/2017

Football Tournament

Year 4

Havant Partnership Tournament

2nd Place

(9 children involved)

6/6/2017

Football Tournament Mixed

Year 6

Les Peter - Petersfield Area Schools

Year 6 Football Tournament

(27 children involed)

HERNE COMES 2nd

9/6/2017
Year 5 and 6 Athletics Mixed

Havant Area Partnership Competition

(8 children involved)

12/6/2017

Mixed

Rounders

Year 6

Heath 7 - 6 Rother

(24 children involved)

13/6/2017

Orienteering

Year 3/4

Mixed

HERNE 1st PLACE

Havant Partnership Event

(10 children invovled)

19/6/2017

Mixed

Rounders

Year 6

Interhouse

Butser 7 - 6 Heath

(24 children involved)

27/6/2017
Autumn 2016
Team

Eg. What team

Event & Achievement

eg. Opposition and Result

Date

mm/yy

Girls Football Team

Year 5/6

Friendly Game

(15 children involved)

Fair Oak 0-1 Herne

16/09/2016

Butser Hill Challenge

Year 3-6

Cross Country Running

(30 children involved)

2nd Year 3 Boys

3rd Year 5 Girls

18/09/2016

Mixed Football

Year 5 - 6

Interhouse Football

(40 children involved)

Heath 1 - 1 Rother

Meon 9 - 3 Butser

20/09/2016

Boys Football Team

Year 4

St Edmund's Tournament

(8 children involved)

3rd Place

22/09/2016

Girls Football Team

Year 5/6

Portsmouth Tournamnet

8 wins and 1 loss

(10 children involved)

23/09/2016

Boys Football Team

Year 6

Hampshire Cup Round 1

Herne 3 - 6 Lynhurst

(10 children involved)

27/09/2016

Mixed Football

Year 5 - 6

Interhouse Football

Heath 2 1 -1 Rother 2

Meon 2 3-0 Butser 2

(40 children involved)

4/10/2016

Girls Football Team

Year 5/6

Hampshire Cup Round 1

Freegrounds 0 - 7 Herne

(9 children involved)

5/10/2016

Boys Football Team

Year 5

Friendly Game

Buriton 2 - 2 Herne

(10 children involved)

6/10/2016

Girls Football Team

Year 5/6

Regional Finals

5th Place

(10 children involved)

7/10/2016

Netball Team

Year 6

Havant Sports Partnership

Netball Tournament

6th Place

(8 children involved)

10/10/2016

Mixed Football

Year 5-6

Interhouse Football

Rother 6 - 1 Meon

Heath 5 - 0 Butser

(40 children involved)

11/10/2016

Boys Football Team

Year 6

Havant League

(8 children involved)

11/10/2016

Netball Team

Year 5

Havant Sports Partnership

Netball Tournament

5th Place

(9 children involved)

17/10/2016

Mixed Football

Year 5-6

Interhouse Football

Butser2 0 - 11 Heath 2

Rother 2 1 - 0 Meon 2

(40 children involved)

18/10/2016

Boys Football Team

and

Girls Football Team

Friendly Game

Bordon Boys 3-1 Herne Boys

Bordon Girls 1-4 Herne Girls

20-10-2016

Mixed Football

Year 5-6

Interhouse Football

Heath 2 - 1 Meon

Butser 0 - 8 Rother

1/11/2016

Boys Football

Year 5

Friendly Game

Buriton 2 -3 Herne

2/11/2016

Girls Football

Year 5/6

Hampshire Cup 2nd Round

Parkway 0 - 5 Herne

Girl through to the Quarter Finals of the Hampshire Cup

7/11/2016

Mixed Football

Year 5-6

Interhouse Football

Heath 2 0 -1 Meon 2

Butser 2 2-7 Rother 2

8/11/2016

Boys Football

Year 6

Friendly Game

Buriton 2-2 Herne

8/11/2016

Boys Football

Year 4

Herne (red) 3-3 Ditcham

Herne (orange) - Mini Tournament

(3 wins and 1 draw)

14/11/2016

Boys Football

Year 6

Havant League

Herne 3 - 0 Thomas Moore

Herne 2 - 0 Queens Inclosure

15/11/2016

Mixed Football

Year 5-6

Interhouse Football

Final

Rother 1 - 2 Heath

Heath Winners on Penalities

15/11/2016

Girls Netball

Year 5-6

Interhouse Netball

Butser 3 - 6 Meon

Heath 4 - 1 Rother

22/11/2016

Girls Netball

Year 5-6

Interhouse Netball

Butser 1 - 0 Heath

Rother 8 - 3 Meon

29/11/2016

Girls Netball

Year 5-6

Interhouse Netball

Rother 9 - 1 Butser

Heath 3 - 2 Meon

6/12/2016